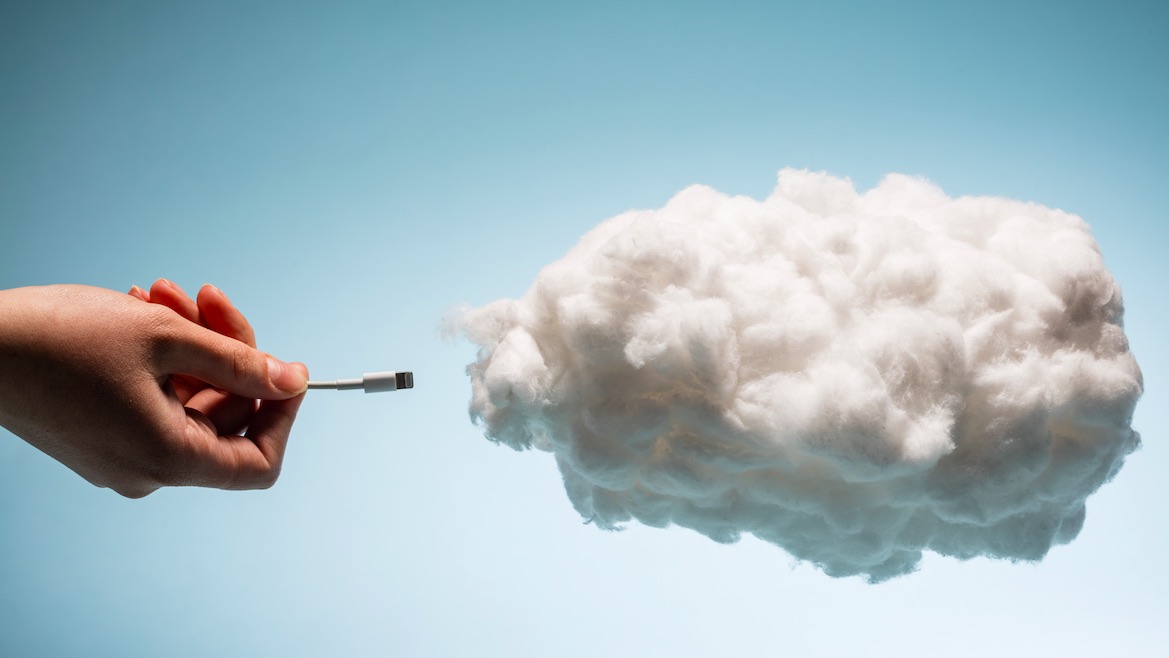 Are Cloud Products Secure?
What is the cloud?
Quite simply, the cloud is a metaphor for the internet.  Your software and data storage are online in multiple server farms and locations, rather than your computer hard drive or network.  The beauty is that you can access it from anywhere, anytime and any device.
Internet banking, email platforms like Gmail and social mediums like Facebook are all on the cloud.
We provide local bookkeeping services in Perth, so we are going to use Xero as our example of the security features of cloud products.  But first, a little history on Xero…….
Xero ~ business bookkeeping and the cloud.
Image source: Xero
Australia's best-known bookkeeping system was once MYOB; until Xero launched in New Zealand in 2006.  Founders Rob Drury and Hamish Edwards recognised that traditional desktop accounting software was archaic.  Xero is an innovative,  technology-driven cloud-only solution, with over 400 3rd party software and app integrations.  It meets the needs of most small and medium businesses.
Xero is a Software as a Service (SaaS) monthly subscription-based model; so there are no significant upfront capital costs.
Are Xero's cloud products secure?
It's a common concern for any business owner that their data remain secure and private.  Xero has many features that make it safer than having the information in your hard drive:
Two-step authentication; each log in generates a unique code by an app on your phone.
Access to your account by invitation only; with full control of what users can see or do.
Automatically saves data without the user having to do it.
Industry-standard data encryption means data is turned into unrelated code when accessed or updated.
Duplicate data in data centres at different locations, so it's available 99.9% of the time.
Reinforced security barriers, 24/7 surveillance and monitoring of servers and data centres.
Multiple security layers and stringent threat management audits and monitoring.
Security noticeboard warnings and the latest news on scams, phishing and protection advice.
What happens if my computer is stolen, damaged or destroyed?
As upsetting as this can be; your data will remain safe and accessible as it's in the cloud.  The same scenario if data is stored on your hard drive, can be devastating to your business.
5 Ways you can increase your Data Security!
Most security issues stem from the end-user and not the cloud.  You can protect yourself further by installing:
Password management software which will generate passwords that are difficult to crack; then you'll only need to remember one password for Manager access.
Anti-virus/ malware software.on all devices and keep it up to date.  Malware is the easiest way for hackers to break into devices.  It's caused by visiting a website that isn't secure or clicking on the links or attachments of emails.  Malicious software is designed to be hidden and disguised to look like genuine software.  If in doubt, run virustotal.com.
Social engineering hacking can also be phone calls asking for passwords.  Never give out information over the phone.
Phishing is an email instructing you to click on the links.
Draft and implement a Data Privacy and Security Policy for your business and ensure all staff read and understand it.  You can either access a free resource like Stay Smart Online or engage an IT security professional.
Accept that there's more chance of security issues within your own business.
Major cloud software companies employ experts to keep on top of and act on any perceived security issues.  There's generally more risk within your own business.  However, no one can guarantee 100% that a break-in is not possible.
Just like having your car locked, is not a guarantee that someone won't come along and smash a window.
Finally, one of the most significant security issues to be aware of is Employees. Make sure that all Employees access to critical data is removed immediately before terminating them or upon receiving their resignation.  Disgruntled employees are a high-risk security factor.
Cloud products are innovative, allow more flexibility and integration.  They will lower your IT expenses and improve your experience.  Newer versions and patches automatically update.  Take advantage of them and reap the benefits; you can be sure your competitors will.
If you'd like to know more about how cloud computing has revolutionised bookkeeping services for small business; and why Xero beats MYOB as the best cloud solution; Call us now for a confidential chat on 1800 938 238.